Tradition Red Cuvee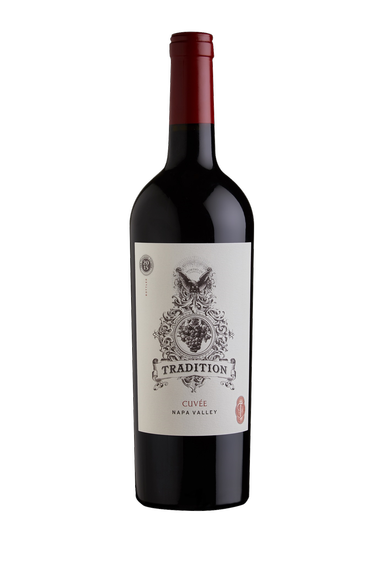 SOLD OUT!
40% Cabernet Sauvignon, 23% Merlot, 21% Syrah, 16% Petite Sirah. Aged for 18 months in French oak barrels. A blend of wine from the 2013 and 2014 vintage, bottled in 2015.

Sorry, we are sold out! Join our wine club or our mailing list and receive first option on future releases. Cheers
Product Reviews
JIm Rosewater
(Dec 8, 2017 at 4:58 PM)
Absolutely love this. Drinking it right now. It was part of the Spring allocation and we decided to open it tonight, a rainy night at home. And, wow, the best sub-$40 wine I can think of. It was less expensive in the Spring then now. Oh well. What a great deal still at $40!!!