People
Founder/Proprietor
Founder/Proprietor
President
Winemaker
Property Manager
Estate Director
Ranch Manager
Estate Sales Host
Hospitality Manager
Hospitality Coordinator
Shipping Coordinator
Membership Manager
Vineyard Dogs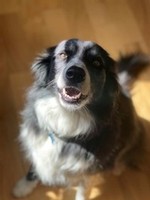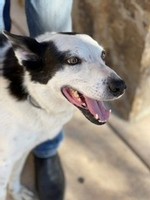 Amizetta Vineyards has 2 dogs.
Osa meaning (Little Bear) is a pure bred Border Collie who enjoys to chase away those pesky wild turkeys devouring our grapes. She is 9 years old.
Mac is a full bred 6 year old Macnab (short haired Border Collie). He was raised on another ranch to be a fierce boar hunting dog, but flunked out and was given away due to his "too sweet personality" and always wanting to be at his master's side.